Brass/Copper 2.0 Compact ( Heavy Tumbled )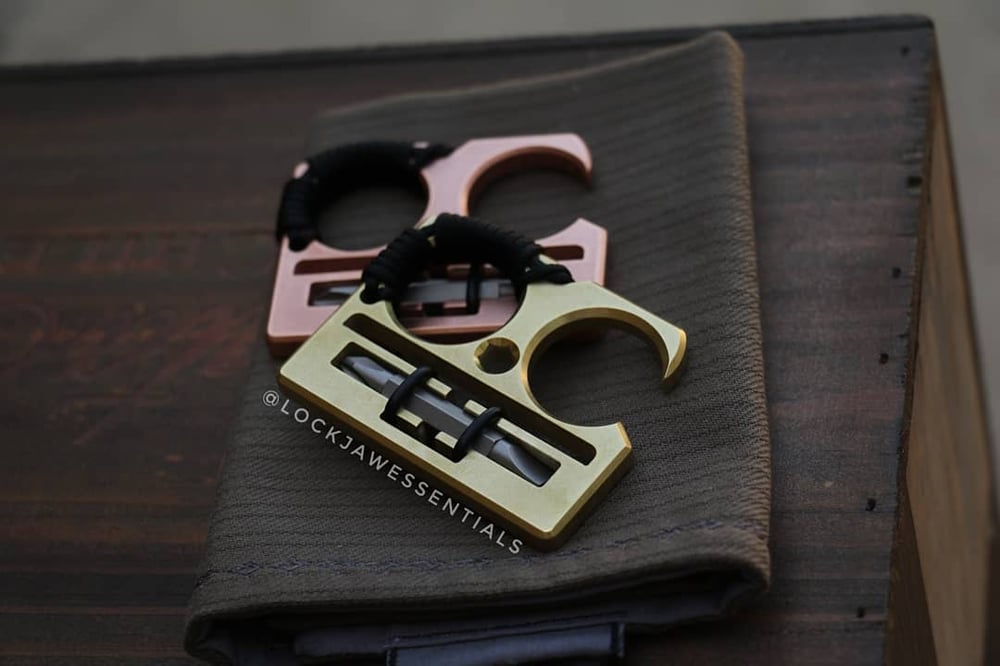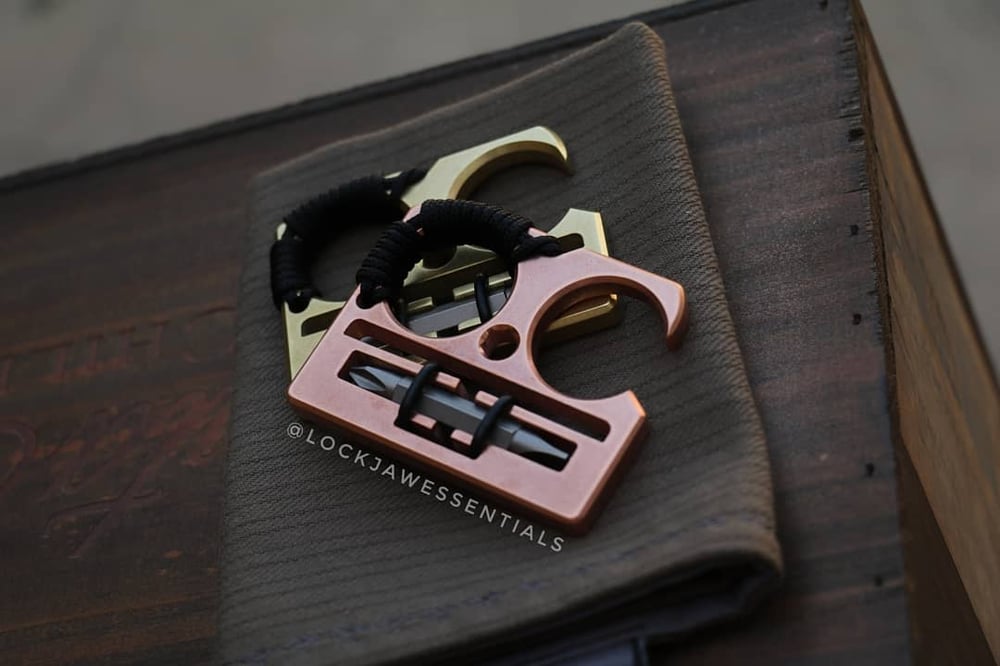 This is the Lock Jaw Compact 2.0 in Copper And Brass
1/4 in thick with CNC chamfer edges all around and Has Been Heavily Tumbled.
Both Copper and Brass will begin to patina over time, so the more you carry the better it will look.
***Comes with your choice of eye wrap color and lanyard.
(Just add it in the notes when checking out)
Screw bit and o-rings included
***By purchasing this pocket tool you assume any risk in the use of it, it is designed to be a novelty bottle opener and handy tool for light duty. Any misuse of this product is strictly at customers own risk and Lock Jaw Essentials and its Affiliates will not be held accountable for such negligence in any form.