Jaw Rakers ( Anodized )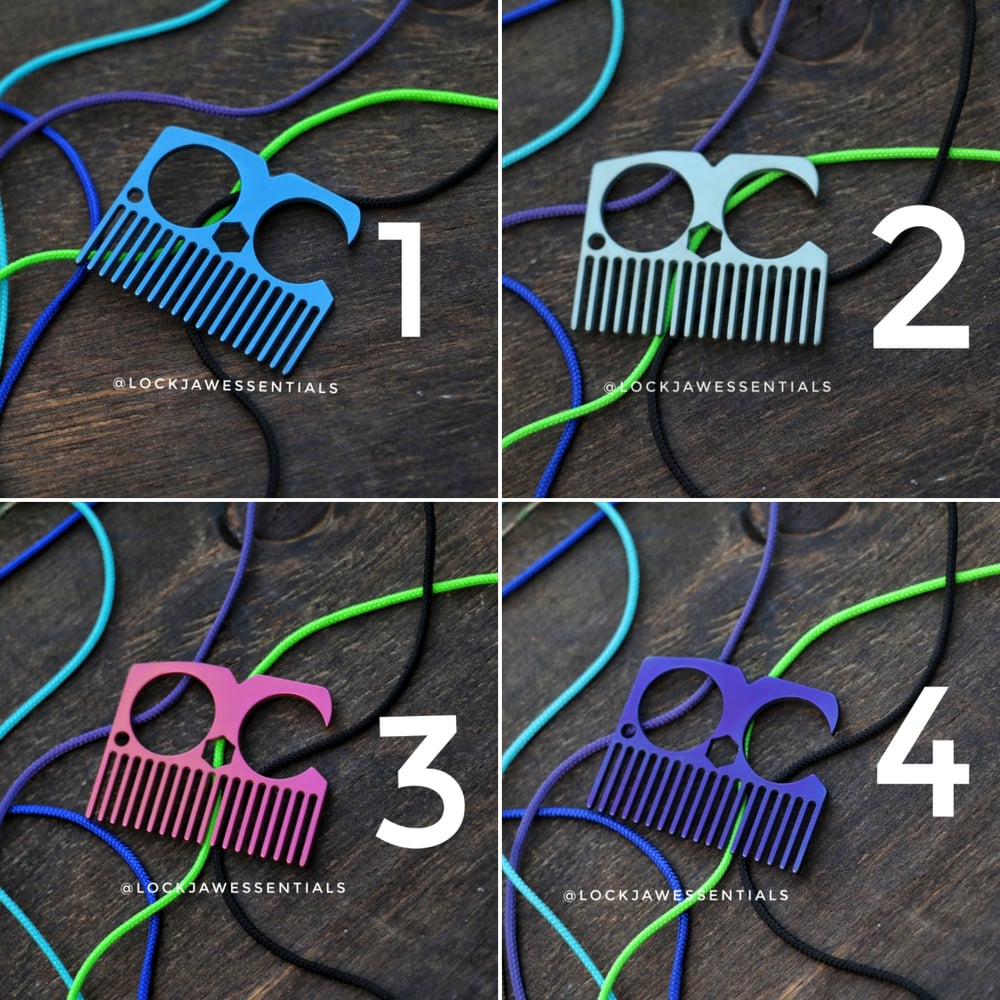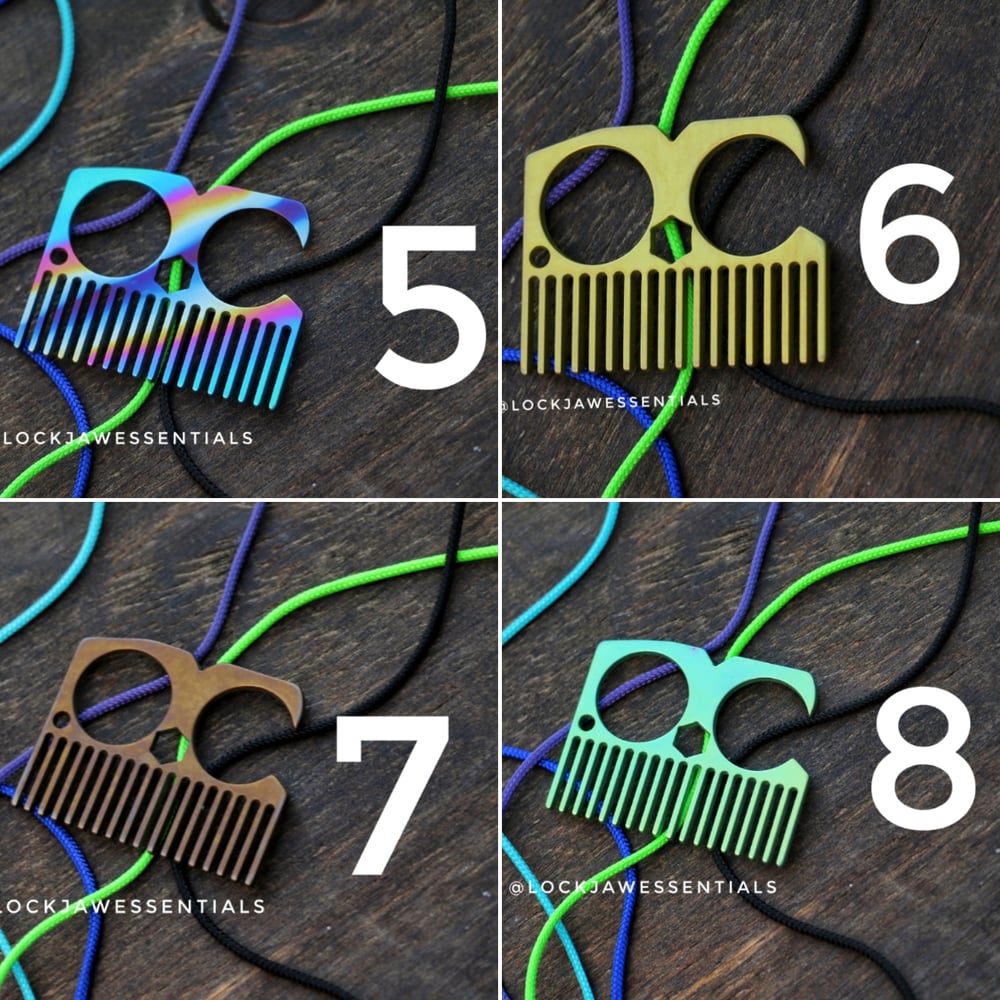 Don't forget to put what color paracord you want in the notes area.
If your looking for a cool beard comb and bottle opener look no further the Jaw Raker is made of titanium and is electro anod in cool colors, thin enough to fit in walet but strong enough to pop open your favorite beverage.
These will come with eye wrap and standard lanyard,
***Paracord colors available, Green, black, turquoise, red, blue, wood land camo, gold with black, white with black,
***By purchasing this pocket tool/beard comb you assume any risk in the use of it, it is designed to be a novelty bottle opener and beard comb. Any misuse of this product is strictly at customers own risk and Lock Jaw Essentials and its Affiliates will not be held accountable for such negligence in any form.