Lock Jaw Compact ( Thunder Bolt )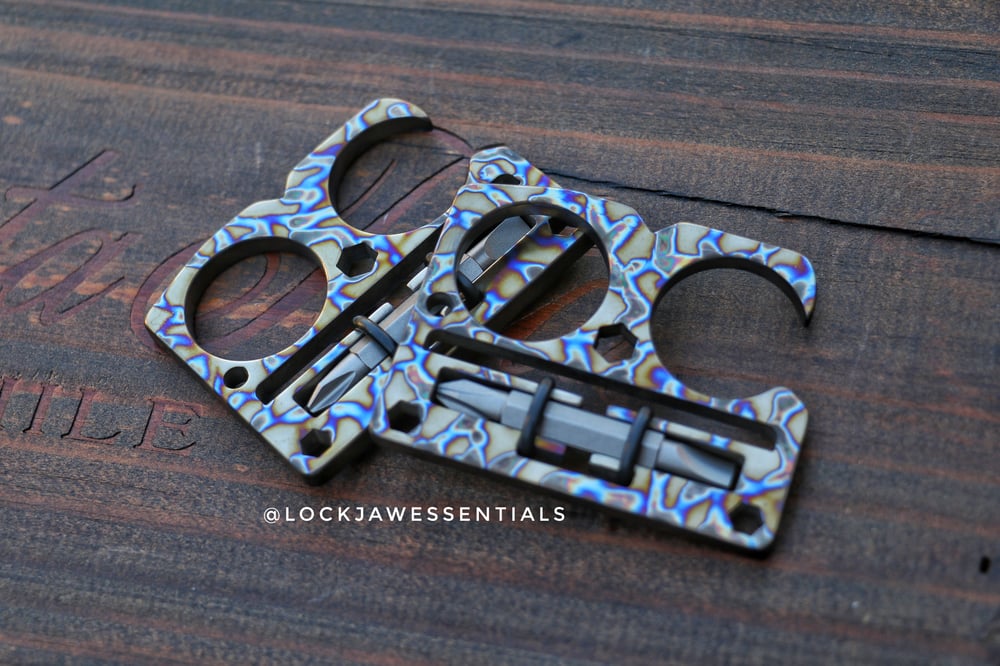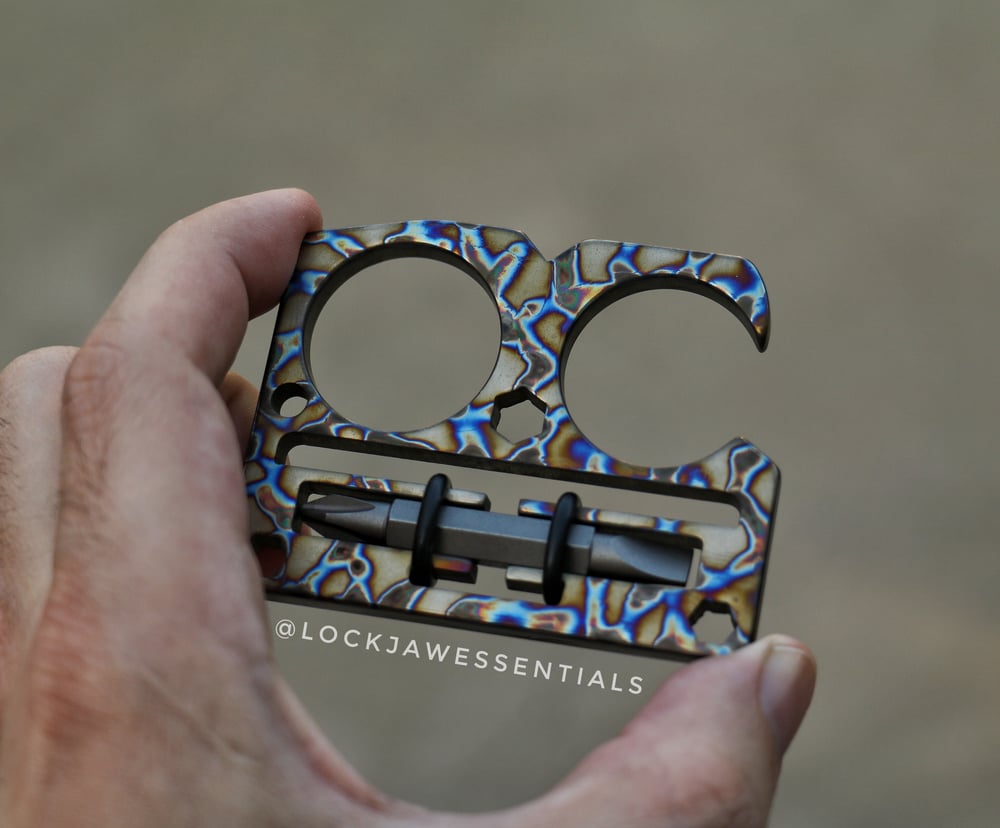 Leave in the Notes Area what Color eye wrap An lanyard you would like.
Titanium Lock Jaw Compact with Thunder Bolt Ano Pattern
Colors available are. WoodLand Camo, Red, Green, Turquoise, Black, gold black,
The Lock Jaw Compact Is made of titanium comes with 2 Inch Bit, lanyard Fat O Rings and Lanyard.
***By purchasing this pocket tool you assume any risk in the use of it, it is designed to be a novelty bottle opener and handy tool for light duty. Any misuse of this product is strictly at customers own risk and Lock Jaw Essentials and its Affiliates will not be held accountable for such negligence in any form.